What You Need to Know About Medicare Advantage Star Ratings
|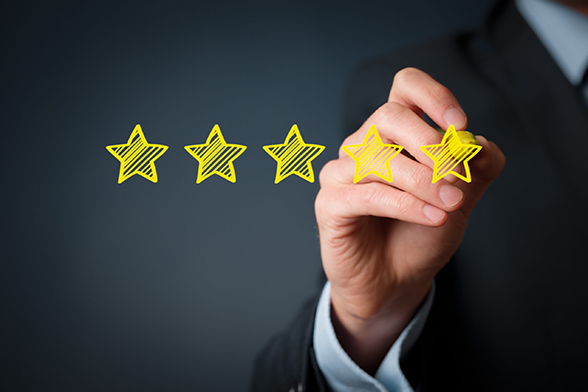 Navigating the complex landscape of healthcare options can be overwhelming, especially when choosing the right Medicare Advantage plan. One tool that can help is the Medicare Advantage Star Rating system. These ratings offer valuable insights into the quality of care and services different plans provide. Below, we'll break down what Medicare Advantage Star Ratings mean and provide the key factors to consider when selecting a plan that aligns with your health and lifestyle requirements.
Understanding Medicare Advantage Star Ratings
The Centers for Medicare and Medicaid Services (CMS) assesses Medicare Advantage plans on a scale of 1 to 5, with five stars representing excellent performance. Their website provides a tool to compare Star Ratings among Medicare Advantage plans in your area. These ratings are based on several critical criteria, including:
Quality of Care – Measures of the overall quality of the plan's healthcare services, including preventive care, managing chronic conditions, and member satisfaction.
Customer Service – Assesses the plan's customer service team's responsiveness, helpfulness, and courtesy.
Member Experience – Reflects members' feedback on their experience with the plan, such as getting appointments quickly and how well doctors and plans communicate.
Plan Responsiveness – Examines how quickly the plan addresses members' problems or concerns.
Patient Safety – Focuses on how well the plan keeps members safe, including regular monitoring of medication usage and preventing unnecessary hospital admissions.
What To Look For When Choosing a Medicare Advantage Plan
Star Ratings – Aim for plans with 4 or 5-star ratings. These plans consistently deliver high-quality care and excellent customer service.
Coverage and Benefits – Assess your healthcare needs and ensure the plan covers essential services, medications, and specialists you require. Some plans may offer home-delivered meals, which can benefit those with chronic conditions.
Network Providers – Check if your preferred doctors, hospitals, and specialists are in the plan's network to ensure you can continue seeing your current healthcare providers.
Prescription Drug Coverage – If you need prescription medications, evaluate the plan's formulary (list of covered drugs) and the costs associated with your prescriptions
Additional Benefits – Some plans offer extra benefits like dental, vision, fitness programs, or transportation services. Consider these perks if they align with your needs.
Plan's Reputation – Research the plan's reputation by reading reviews and asking for recommendations from friends, family, or healthcare providers.
Empower Yourself with Knowledge!
Choosing a Medicare Advantage plan is a significant decision that directly impacts your health and well-being. By understanding Medicare Advantage Star Ratings and carefully evaluating your options based on your specific needs, you can make an informed choice that ensures you receive high-quality care and excellent service.
Remember, your healthcare choices are vital, and you deserve the best care. Take the time to research, compare plans, and consult with experts if needed. Your health is your most valuable asset, and with the right Medicare Advantage plan, you can enjoy peace of mind and focus on living your best life!
Rafael Cavour is the Regional Sales Director for the Midwest Region at GA Foods. Having grown up in a three-generation home, he is extremely passionate for the care and support that is given to the seniors in our communities. Through his consultative approach, Rafael works with senior nutrition programs across his region to bring not only nourishment with food but also compassion, empathy, and support.